VenueMagic SC+ combines timeline editing, audio clip mixing and sophisticated DMX lighting control into one powerful, easy-to-use software package. VenueMagic SC+ includes programmable sliders, DMX routing, MIDI control, beat detection and many more exceptional features.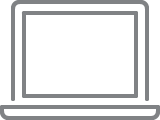 VenueMagic SC+ Features
Controls 512 DMX channels

Built-in library of DMX lighting products

Over 100 pre-programmed chaser sequences

Create your own custom chasers

Specialized lamp effects (lightning, candles. etc…)

Easily synchronize audio with lighting effects

Real-time 2D preview

Programmable sliders

Programmable cue buttons

Full-featured playlist

DMX output routing and merging

MIDI I/O for cueing, level control, etc…

Ideal For…
Animatronics

Museum Exhibits and Displays

Live Theater

Interactive Show Control Elements

DJ's / Dance Floor Lighting

Rock Concerts

Haunted Houses

Architectural Lighting Effects

Ambience Lighting Effects for Parties

Club Lighting

Trade Show Display Lighting
A Faster, Easier Solution to Lighting Control
VenueMagic SC+ commands all your audio, video, lighting, and animatronics hardware with one powerful, easy-to-use software package. Combining timeline editing, audio clip mixing, sophisticated DMX lighting control, and animatronics programming, VenueMagic SC+ is the only package you need for show control. With programmable sliders, DMX routing, MIDI control, beat detection and networking capability, VenueMagic SC+ gives users the ability to pre-program their show, to control in real-time, or to utilize a combination of both techniques.
Sight Meets Sound
The visual timeline approach of the VenueMagic SC+ improves the synchronization of DJ lighting effects to music and SFX by putting the lighting effects and audio on the same timeline. This tactic enables you to visually align your lighting effects to your music with ease by dragging effect clips. You can also use the envelope editor to easily build your lighting effects right on top of the audio. New in Version 3.0, tabbed pages with page solo abilities offers even greater timeline flexibility. 
DMX & MIDI Control
VenueMagic SC+ commands your whole show using your favorite DMX or MIDI input device, allowing you to cue music and timelines and to control light and volume levels on the fly. You can also send your synchronized MIDI events to other MIDI devices.
Video Playback
VenueMagic SC+'s video feature allows you to synchronize your light show with any video file or DVD track. Edit your favorite videos in a single VenueMagic SC+ track and play them back-to-back. This feature supports dual monitors.
Lighting Effects
A built-in library of lighting effects simplifies the process of creating your ultimate light show. You can easily select a desired effect and place it where you want on the timeline. In addition, VenueMagic SC+'s envelop editor enables you to invent your own lighting effects. You can synchronize chaser effects to the Beat Tapper, giving you complete real-time control of chaser sequences.
Audio Editing
VenueMagic SC+'s powerful multi-track audio editing ability allows you to assemble your soundtrack inside VenueMagic SC+ as you build your show. You can layer in effects such as reverb, echo, and flanging—without having to use a separate sound editing package to mix down your sound clips. This feature supports MP3, Wave (.wav) and Windows Media (.wma) files. New in Version 3.0, advanced audio mix down and editing capabilities. 
Improve how you control your show.