Weigl Hardware Configurator
Cross-platform configuration and diagnostics for Windows, Mac & iOS
Configure: 
The Weigl Hardware Configurator is command central for all Weigl hardware. It provides simplified setup and diagnostic and comprehensive device-specific controls. Connect over Ethernet, USB or Wifi (device specific) and see settings at a glance, immediately. 
Device-specific Feature Controls Include:
    Real-time digital input monitoring

    Real-time digital output access (click to test)

    Real-time show status monitoring

    Show start test feature

    Card content access for show verification

    Full device settings access on all devices

    DMX read in and merge setting access

    Enhanced, user friendly firmware updates

    Faster, more organized access

    Test and adjust analog and servo motors

    Graphically set and adjust Analog end points

    Full Network deployment, including card format
    Live Control.ini editing, storage and retrieval
    Live Variables.csv editing, storage and retrieval
    Full real-time debug monitoring of all variable reporting
Network Show Deployment and Live Editing: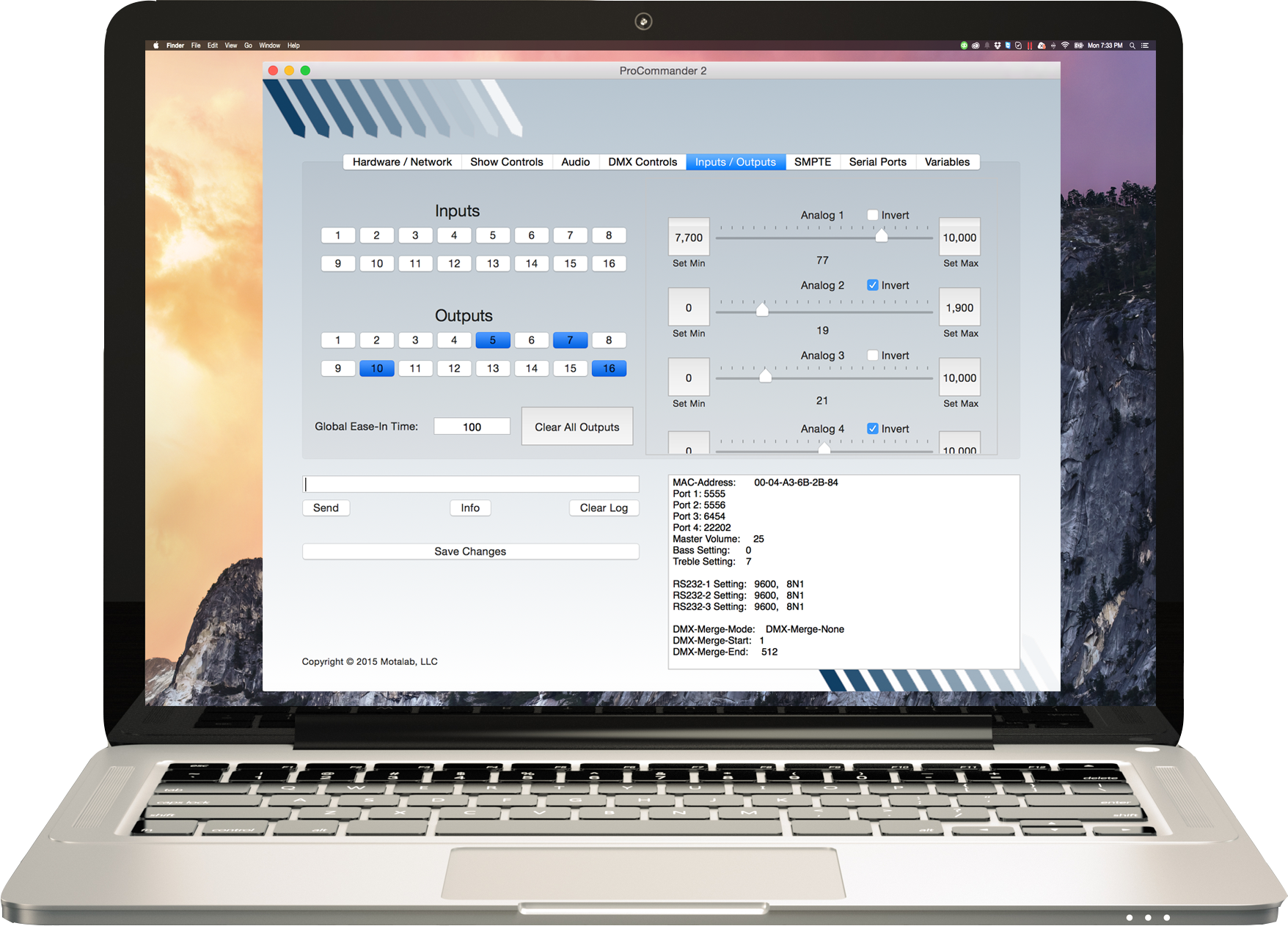 Test and monitor any Weigl device:
Starting a project? Troubleshooting complex variable logic or interactive code using our unique scripting language?
Weigl hardware Configurator allows immediate co-operative test and adjust ability in conjunction any of our other timeline applications, as well as during show playback from the card. Track show playback, over-ride and adjust outputs while your show plays or simply use the variable monitor tab to keep track of guest preferences or maintenance uptime. 
Need something on the go? Move from your desktop to one of our iOS apps and use your iPad or iPhone to start shows and perform basic system functions from the palm of your end. 

Use our built-in editors for both variables and Control.INI Text: