ProCommander Series
The ProCommander™ Series features solid-state show controllers built for playback of synchronous audio, video, animation, lighting, and mechanical action. The controllers' flexible architecture options and open control protocols allow inspired attractions to be designed without hardware limitations.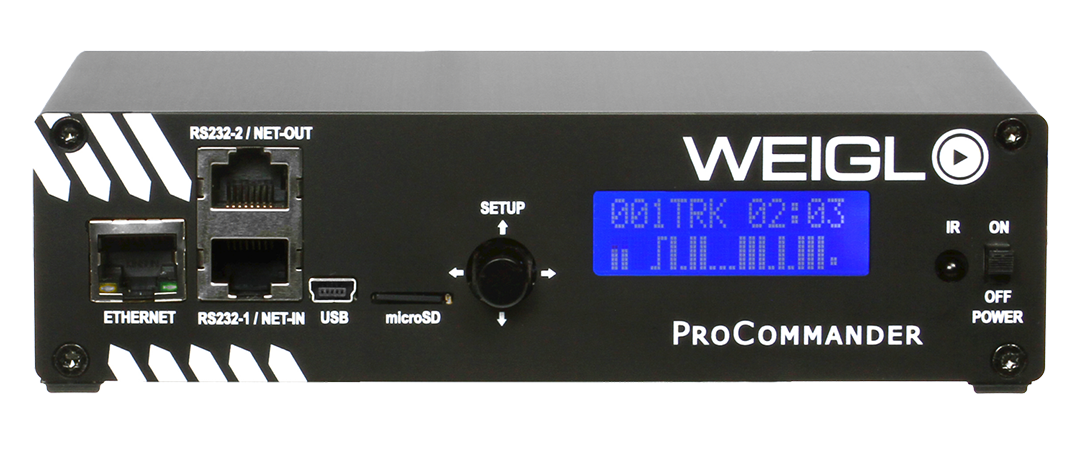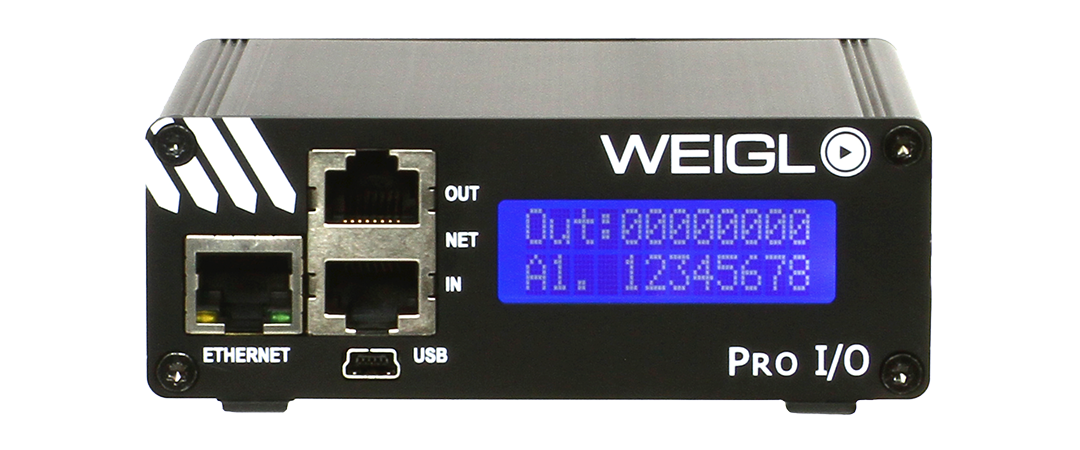 Pro I/O Interfaces
Pro I/O Interfaces are network devices for controlling and interfacing with many types of external equipment. Pro I/O's are extremely flexible in handling different input signals and in processing to device-specific outputs. They support a variety of industry standard lighting and industrial show control protocols, enabling control of animatronics, mechanical action equipment, remote lighting and environmental lighting controls within the same show control environment.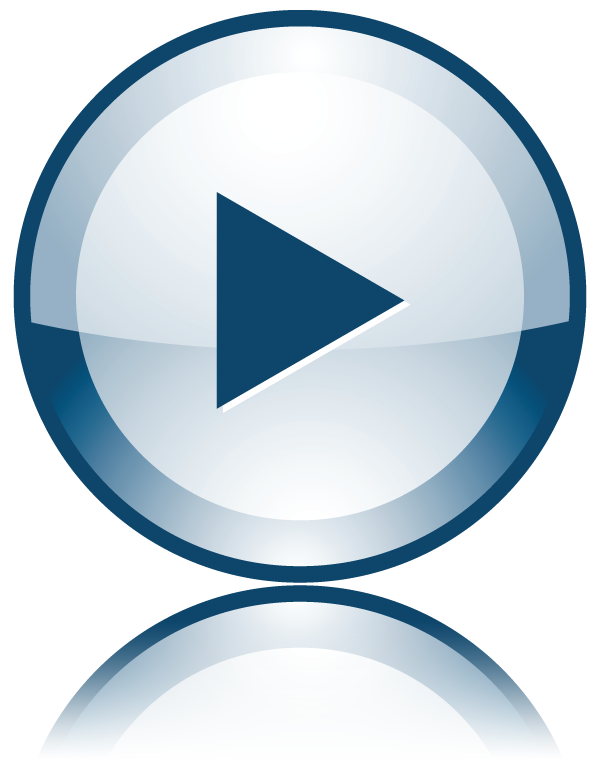 The Weigl Hardware Configurator is command central for all Weigl hardware. It provides simplified setup and diagnostic and comprehensive device-specific controls.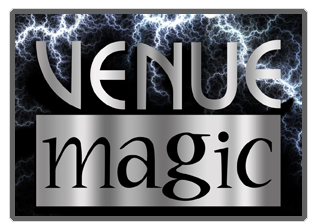 VenueMagic SC+ combines timeline editing, audio clip mixing and sophisticated DMX lighting control into one powerful, easy-to-use software package. VenueMagic SC+ includes programmable sliders, DMX routing, MIDI control, beat detection and many more exceptional features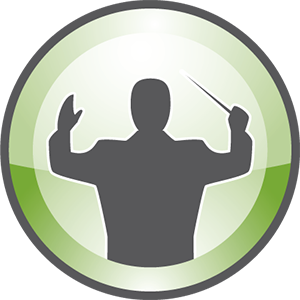 ConductorPro™ is a timeline-based show control programming and production application. It's the perfect design for creative professionals who want to spend more time creating and less time programming.