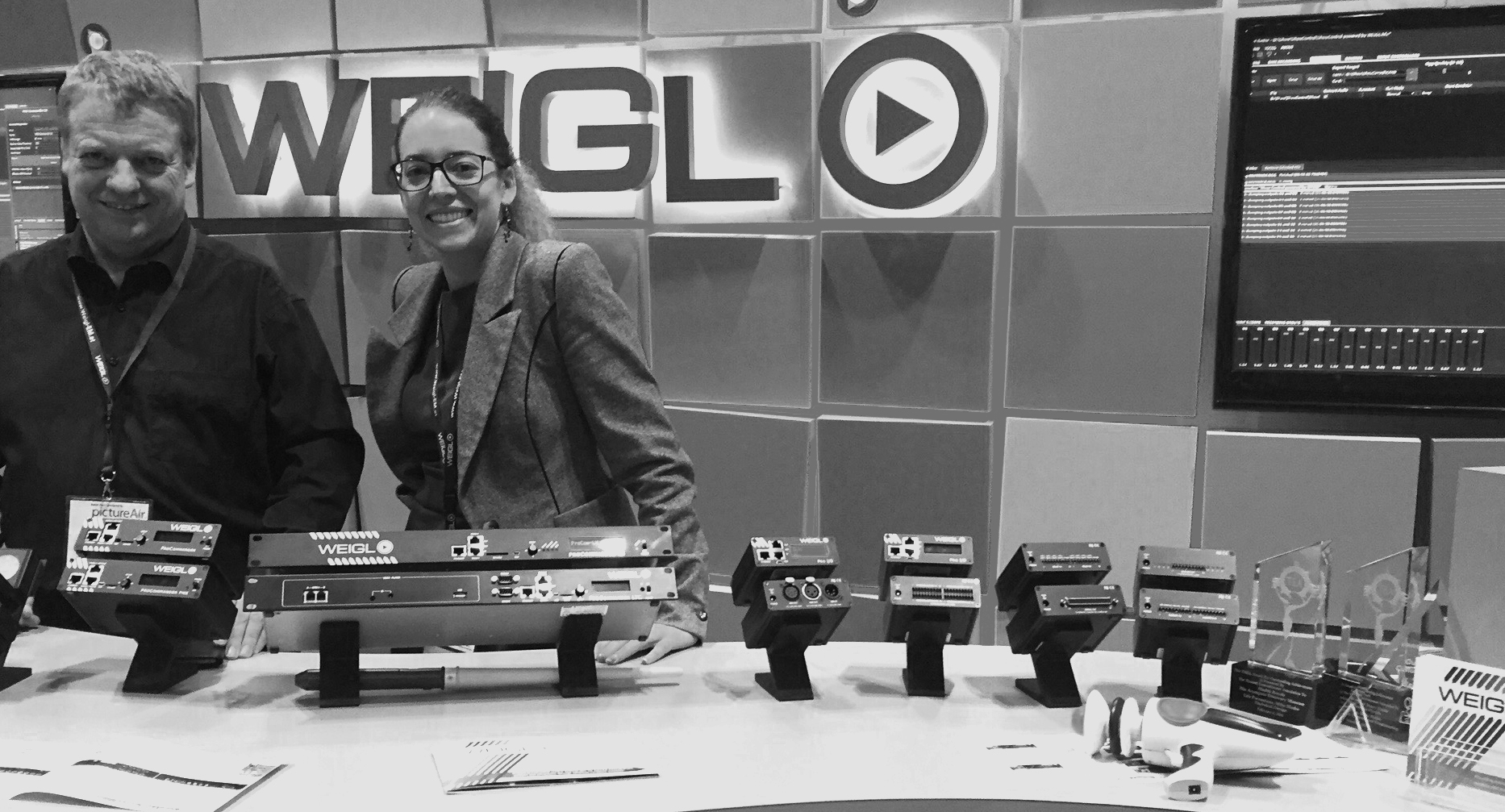 Whether your purpose is to entertain, to inform or to mesmerize, Weigl Works offers products to fuel your projects. Used around the world, our electronic controllers turn inspired visions into magnificent realities. Weigl Works provides interactive control technologies for themed entertainment, exhibits and attractions.
Weigl devices can operate stand-alone or can connect with applications running on a computer or on third-party devices. They can be programmed to receive input from a variety of sensors and can provide control for lights, motors, and other actuators. The Weigl platform operates with a variety of software applications, and our protocol is available for custom development. This allows the project—not the hardware—to dictate your best solution.
Manfred Weigl and Mike Blasko desired to create betters tools for the themed entertainment industry by bringing together art and technology. Both with backgrounds in show control, theatrical lighting, animatronics programing, electronics and special effects, they lived the themed entertainment industry before starting a company to serve it. Bringing together their skills and determination, they formed Weigl.
Mike Blasko, an industry veteran with world-wide installations, has always understood the show must go on, working tirelessly with clients to make this happen. In this effort, Mike quickly learned speed and efficiency in programming is as important as reliability and flexibility in hardware. A technology evangelist, Mike supports clients by seeking the best possible technology for each unique challenge.
Manfred Weigl has been working in electronics serving the themed entertainment industry for decades. Creating unique hardware tools that give users flexibility to build shows how they are most familiar, Manfred has a unique approach to the designs he crafts from simple output devices, to complex motion base controllers.
Chris Schordock, brings years of customer support & training resources to the software development resources of Weigl. Chris is often credited with bringing focus and clarity to the understanding of complex products in an industry geared towards creative meandering. Have a suggestion on our software tools or process workflow? Chris will help ensure your issue is addressed properly and timely.
Verena Weigl, manages marketing and unifies branding and messaging internationally. Verena's strong art design background keeps us looking sharp, even when buried in an equipment rack or attraction. Additionally, Verena, capable of technical dialog in several languages, oversees all documentation and training resources and helps develop our support and solutions portal.
The combined experience of the entire Weigl Works team gives our customers the control they need to achieve their creative goals.