Calico Mine Ride
Knott's Berry Farm
Garner Holt Productions
Diagon Alley
Universal Resorts
Animax Designs
Member of a Synchronized World
---
Whether your purpose is to entertain, to inform or to mesmerize, Weigl Works offers products to fuel your project. Used around the world, our electronic controllers turn inspired visions into magnificent realities. By developing advanced hardware solutions, Weigl Works provides interactive control technologies for themed entertainment, exhibits and attractions.
Weigl projects can operate stand-alone or can connect with applications running on a computer or on third-party devices. They can be programmed to receive input from a variety of sensors and can provide control for lights, motors, and other actuators. The Weigl platform operates with a variety of software applications, and our protocol is available for custom development. This allows the project—not the hardware—to dictate your best solution.
You want to delight, entice, amuse, and impress. Weigl Works provides the equipment to make it happen.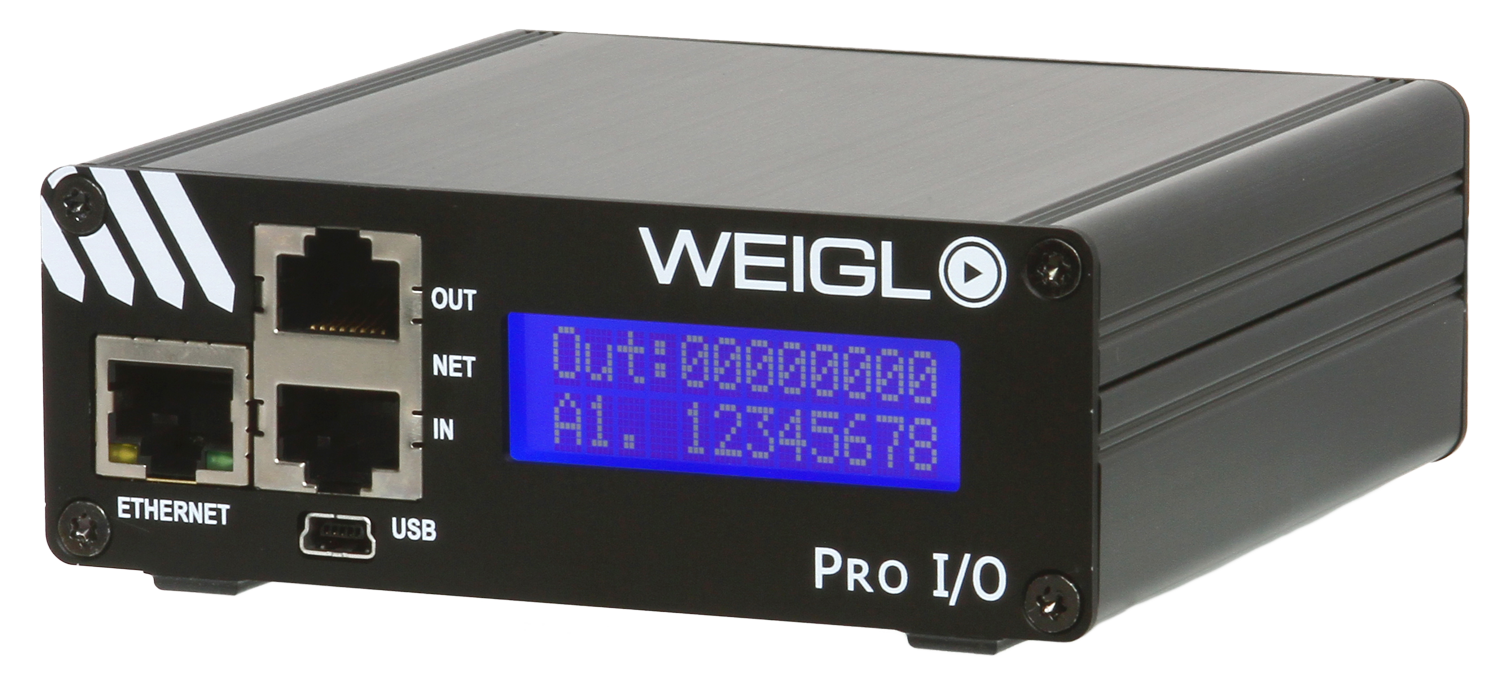 VenueMagic has released VenueMagic 2.6 which includes incredible upgrades. Check them out. Important Note: Because of significant improvements made in VenueMagic 2.6, the old "Check for Updates" function will no longer work with older versions of VenueMagic. You must...
Pro I/O Firmware...
Please to release version 1.09 of the Hardware Configuration Utility to improve you experience when setting up and interfacing with Weigl devices. Changes in this version: Pressing the up and down arrow keys when the cursor is in the console message box on any device...
Happy Monday! ProCommander 2, ProCommander ES and ProCommander LX Firmwares have been updated to release 1.66. ProCommander 2 Firmware v1.66 - ProCommander ES Firmware v1.66 - ProCommander LX Firmware v1.66 -...